Hyundai Kona vs. Tucson: On paper the matchup seems unusual, since both vehicles come from the same South Korean automaker. But with lots of standard equipment, a great warranty, and fuel-efficient and high-performance editions, it's easy to see the attraction to both the Tucson and the Kona.
While the smaller Kona has a city-friendly size and comes in an Electric edition and a spicy N model, the Tucson offers Hybrid and Plug-In Hybrid models to go with its roomy interior and plentiful safety features. 
The rivalries are tough for both. The latest Hyundai Tucson competes with the Honda CR-V and Nissan Rogue, the Kona more directly with the Kia Sportage and Honda HR-V. Even with each other, it's a tight race—but if you're settled on a Hyundai crossover and need to keep it inexpensive and compact, here's what we would recommend.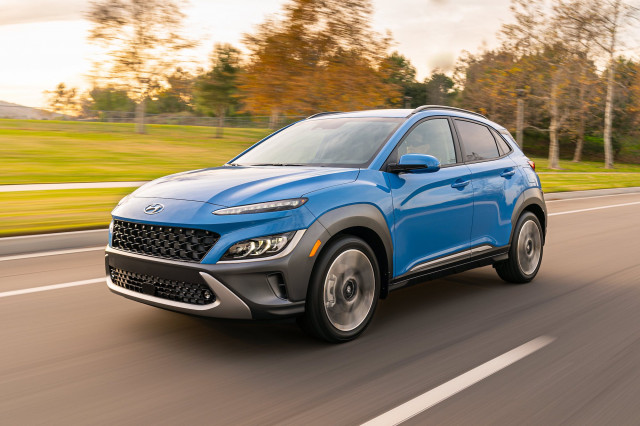 2023 Hyundai Kona
<h2…